Packaging and Branding - How to create a brand perception through creative packaging
Posted by CHANDNI DASSANI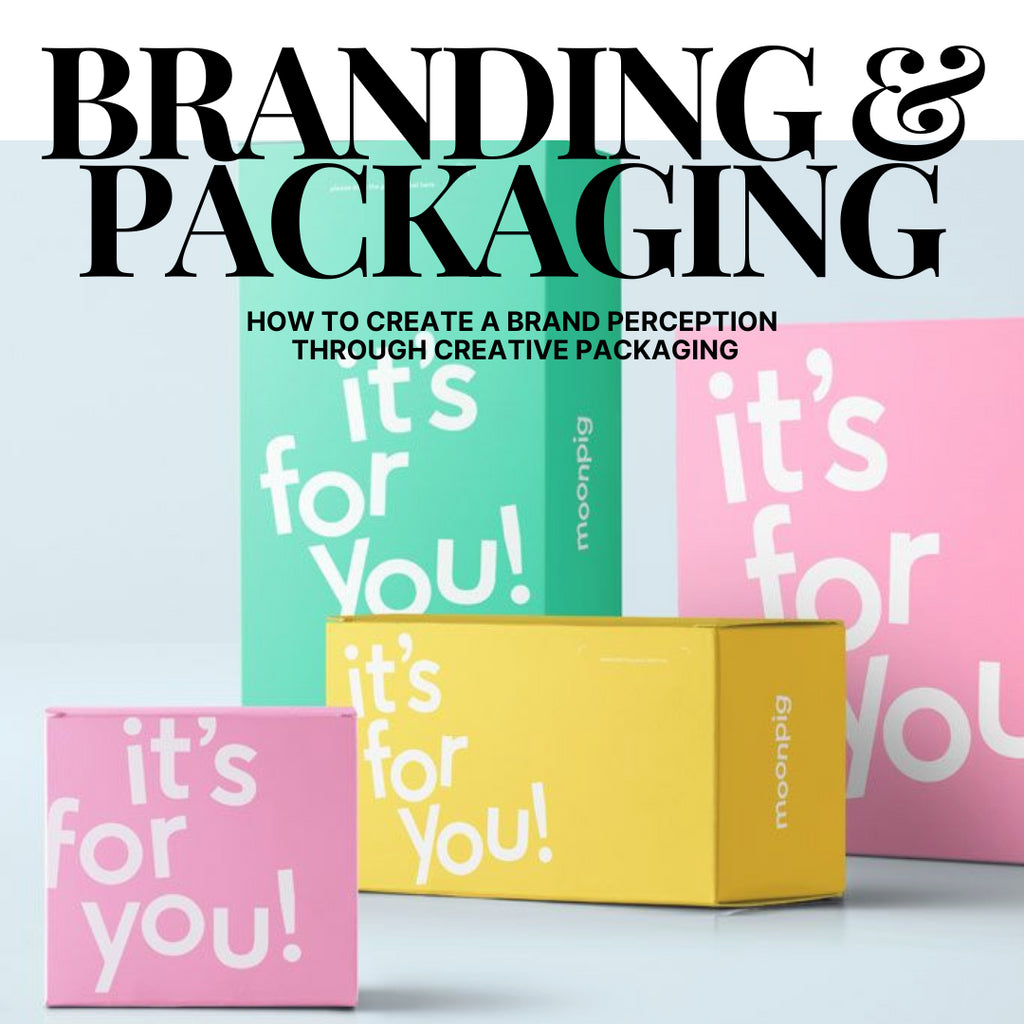 When it comes to starting a business, brand packaging can often be sidelined. Brands always try to minimise their fixed costs and hence look for cheap packaging options. What we fail to understand is that any substandard packaging not only hampers our brand perception, it also automatically positions our brand as local and ordinary. 
As small business owners or e-commerce businesses, there aren't many touch points of customer interaction as brick and mortar have. Which makes it even more integral to have good brand packaging. 
Let's look at 3 simple ways to ace your brand packaging.
1. Customised Packaging 
One of the simplest and effective way to creating brand awareness is to customise your packaging. Add your logo or brand name in any form to make it unique. We often think it's expensive, but the truth is that if you do it smartly, it's very affordable. Whether it's customised stickers, customised boxes, ribbons , or thank you cards, any element of personalisation is a plus for your branding. 
2. Unique Design
Invest in good designs and get it done from a professional. Your packaging design sends across a strong message to all your consumers and you should make it as unique as you can. In an overcrowded age of social media, the only way to differentiate is design. Pick a good colour palette, study various fonts and create a branding kit which can be implemented across your brand collaterals.


Love the colourful vibe of packaging design for Tropicana. The bright colour with fruit print adds a fun element to the experience of purchase.

3. Create an Unboxing Experience
Every time a consumer buys your product they are bound to interact with both the internal and external packaging, hence it's very important to leave a lasting impression. Easy ways to create an unboxing experience is sharing your brand story, layer your packaging so every step is a surprise, add gift wrapping, send a freebie with the order. Remember even a small effort goes a long way in creating the brand perception!

These are just few simple ways to learn and adapt even for a small business owner. Hope you guys find this blog useful and apply these tips for your branding and packaging. 


Packing Happiness for everyone!
Reviews (3 comments) Collection 2019 Sale 70% Off Title for image